Embarking on a home renovation journey in Pittsburgh offers an exciting opportunity to transform your home into a haven of timeless beauty and personalized style, as well as creating a healthier home. Infuse your space with elements that not only reflect current trends, but also resonate with your unique aesthetic.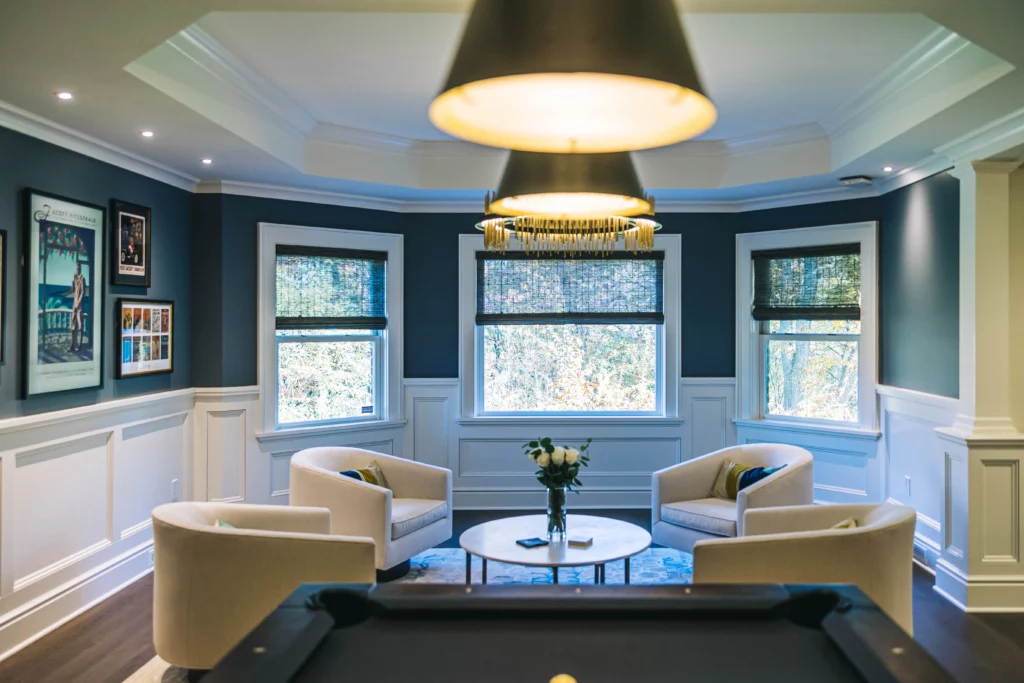 What Are the Top 5 Upgrades for Your Pittsburgh Home?
1. Bring Out Your Personal Style with Trends and Timeless Aesthetics
Mixing classic aesthetics with a blend of current trends is a great way to make your space feel more personalized and unique. Today's home interiors use timeless designs as a sort of backdrop to current trends.
Using timeless molding and trim throughout your home contrasted by contemporary statement lighting is a great example. If you're drawn to this year's jewel tone color trends, choose one as the wall color in your primary bathroom while choosing timeless marble flooring and tile.
Repainting to update your bathroom in a few years is far less laborious than retiling and replacing your flooring in your space. By using trends in design elements that are easy to update, you're also avoiding a more costly remodel in the not-too-far future to update your home once you've grown tired of the trend.
2. Choose a Focal Feature for Every Space
Choosing a focal feature for every space is a fantastic strategy to create a unique and personalized aesthetic. It's also a great way to balance a space and avoid visual overwhelm. This design technique, currently among the top interior design trends of 2023 and going into 2024, adds visual interest and allure to any room.
In your bedroom, a statement wall adorned with patterned wallpaper can turn a conventional room into an inspired retreat. In your living room, a statement fireplace clad in black brick or a wall of custom crafted built-ins can draw the eye and anchor the space. In your kitchen, opt for lower cabinets in a rich trending color, or choose a statement backsplash that instantly elevates the space.
If you're fond of a classic look with a contemporary twist, the neo-traditional interior design might appeal to you. This architectural style, rooted in the past, can manifest as a statement coffered ceiling or picture molding on every wall in the living room, adding a touch of timeless elegance. Pair these focal features with visually-calming finishes to make the space feel current and balanced.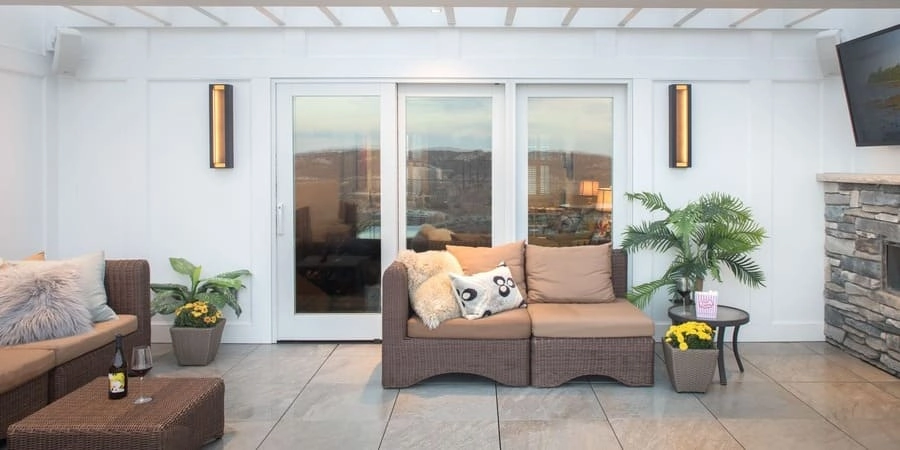 3. Bring the Outdoors In
Embracing the charm of nature within your home adds a warm, inviting ambiance that truly enriches your space. By incorporating natural elements into contemporary living, you can create a seamless blend of indoors and outdoors that is both comforting and visually appealing.
Consider implementing movable glass walls, like NanaWalls. These features provide an unobstructed view of the outside, flooding your home with natural light and creating a sense of spaciousness. Skylights are another excellent way to invite the benefits of natural light into your home, especially in rooms with limited wall space or where privacy is a priority.
Natural wood kitchen cabinets offer an elegant fusion of naturalistic interior design. Their earthy tones and textures contribute to a nature-inspired interior design, evoking the tranquility and serenity of the outdoors.
Using natural materials and textures allows you to infuse your home with the raw beauty of nature. Such warm modern interior design elements imbue your home with a sense of organic luxury and peaceful harmony.
4. Invest in High-End Designer Details
Incorporating high-end designer elements into your Pittsburgh home can significantly elevate the ambiance of every space, from the smallest powder room to the grandest living area. This strategy aligns with current home trends and design, emphasizing the quality and aesthetic appeal of every fixture and feature.
Consider investing in exquisite light fixtures or premium plumbing fixtures that not only serve a functional purpose but also provide sophistication, luxury, and decadence. High-end hardware, from door knobs to cabinet handles, can add an upscale touch to any room. Hand-stamped tiles, an elegant blend of craftsmanship and artistry, can further enrich your primary bathroom shower or kitchen backsplash, adding a unique character. Every carefully chosen, high-end detail contributes to the creation of a truly luxurious and cohesive design.
5. Designing for Health
Don't forget that design can also incorporate updates that encourage better health for your home which will result in better health for you and your family. Upgrade your home's style and your health at the same time with a few upgrades:
Increase natural light with new windows and doors with E-coating for UV ray protection
Install an in-duct air purifier to reduce airborne contaminants
Choose energy-efficient electric appliances powered by a solar power system
Replace plumbing lines with safer materials for cleaner water
Upgrade to smart home technology that saves energy, like a smart thermostat
Tighten your home's envelope to control air flow and moisture infiltration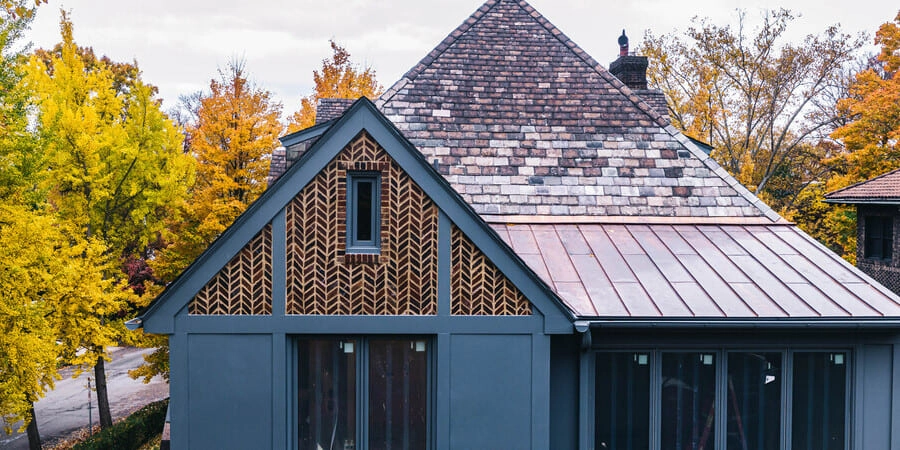 Upgrading Your Remodeling Experience
These prime home upgrade examples are just the beginning. Work with a design-build home remodeler that can also upgrade your experience. Master Remodelers can take your remodeling process from conceptual design all the way through construction. You'll benefit from the unmatched design-build experience with a smooth and efficient process, impeccable design, and the highest quality of craftsmanship. Contact Master Remodelers to schedule a consultation and learn more about working with Pittsburgh's premier home remodeler.