When you're planning your home remodel in Pittsburgh, you're likely pouring over design ideas, better home layouts, and gorgeous color schemes. What else is an important part of the design process? Prioritizing the health of your home with the right choices in materials, methods, and features. We'll guide you through what can make your family happier and healthier with the best ideas for creating a healthy home.
Add Natural Light by Adding More Windows
Increasing natural sunlight is at the top of most homeowners' list when they're looking to remodel their homes. Not only does natural light add beauty, but it comes with excellent health benefits, too! During your remodel, you and your designer can look for opportunities to add more windows and doors with glass panels to increase the natural light that comes into your home.
Improve Sleep
Letting natural light pour into your home all day will improve sleep at night by aligning your access to light with your natural circadian rhythm. A poorly lit home will disrupt your natural sleep patterns, leaving you tired and sluggish. Poor sleep can also affect your mental health and eating habits.
Reduce Bacteria and Clean Your Indoor Air
Increasing the natural light in your home will actually kill harmful bacteria! Studies show that this is true even when you use windows that filter out UV rays. This is great news for not only the health of your home, but for helping your furniture, drapes, and floors retain their color for longer, which UV rays can fade over time.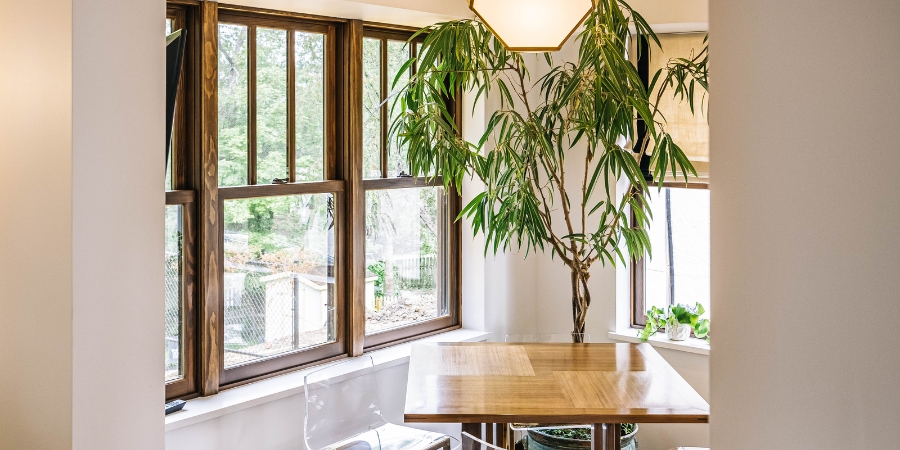 Use Eco-Friendly Materials to Reduce Indoor Air Pollutants
When you're in the design phase of your home remodel, talk to your designer about the best materials for your indoor air quality. Many materials, like paint, adhesives, and sealants, will increase the amount of volatile organic compounds (VOCs) through off-gassing in your home.
VOCs can irritate and worsen asthma, cause headaches, and weaken your immune system. Luckily, many of today's building materials are available in zero or low VOC options so you won't have to compromise style for health.
Paint is a well-known offender in the VOC department. However, other common materials are also wrought with this hazard. Flooring adhesives and sealants–which are used primarily for installing tile, countertops, and flooring–are available in VOC-free options. Be sure to communicate your concern to your design-build team so they can order materials that won't affect the health of your indoor air quality.
In-Duct Air Purifier
Besides VOCs, there are other pollutants that can affect your indoor air and your health. Mold, mildew, lead, dust mites, and dander can sneak into your air and circulate through your home's HVAC system. Trap these toxic pollutants by having your remodeling team install an in-duct air purifier.
An in-duct air purifier will trap harmful microparticles and remove them from your indoor air. As an added bonus, it will also improve the smell of your home! Installing a purifier makes more economical and logistical sense than waiting, so add this to your list when you're planning your design. Your design-build team will be able to help you choose the right purifier based on your home's square footage.
Reduce Humidity with Great Ventilation
Every bathroom and kitchen should come equipped with exhaust fans that provide top-notch ventilation. You'll effectively reduce humidity where you need it most, reducing the possibility of mold and mildew growth. You'll also ensure your walls, floors, and ceilings stay in great condition longer. The appropriate level of humidity in the home is around 40-60%. Outside of these ranges and you could reap the consequences of air that is too dry or too humid, triggering allergies, asthma, and other respiratory issues.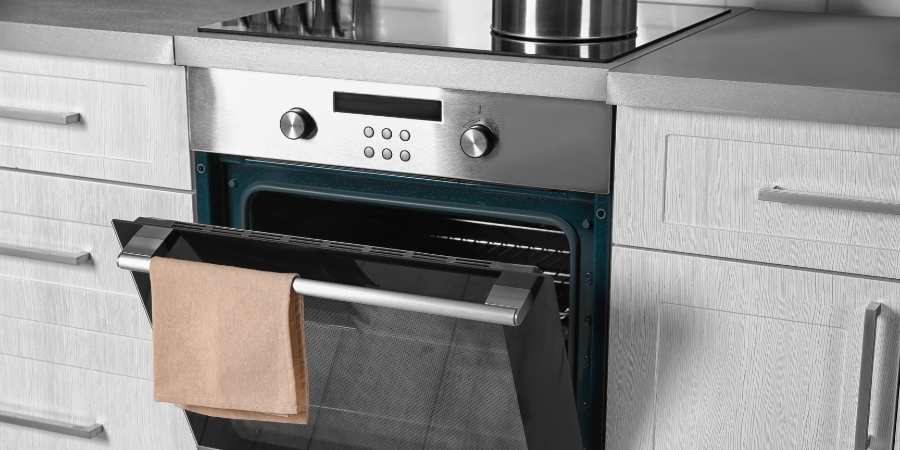 Choose Electric Appliances
We all love a beautiful commercial gas range in the kitchen. However, if you're looking to prioritize your health, choosing electric appliances is the way to go. If you can't imagine cooking on any other surface than a gas range, replace any other appliances and features that use gas with electric models. This includes your water heater, dryer, fireplace, and the furnace. What effective alternatives should you choose? Opt for a tankless water heater, an electric dryer and fireplace, and a heat pump for both cooling and heating your home.
Choose a Design-Build Team to Create an Airtight Envelope
Your home's envelope is any boundary that separates your indoors from the outdoor elements. This is the roof, walls, doors, windows, and basement. A tight envelope will reduce the passage of air and moisture into your home, which can introduce many of the toxins we've discussed. Your design-build team should have a great track record for installing your windows and doors properly to cut off the passage of air and moisture from your home, which are common weak points in a home.
Master Remodelers is an expert in remodeling homes that prioritize both style and the health of the home. As the premier Pittsburgh home remodeler, we value the trust our clients show us by putting their home in our hands. How do we repay that trust? By creating spaces that are impeccably designed and crafted with superior techniques and materials. Contact Master Remodelers to schedule a consultation about your dream remodel today.