Your decision to remodel or add on to your Pittsburgh home might be to increase your home's value or simply for your own enjoyment. No matter the reason, you're likely wondering what luxury home improvement will have the greatest return on investment (ROI). Where in your home can you get the highest ROI?
What Home Remodels and Additions Have the Highest ROI in Pittsburgh?
Deciding where to remodel and update your home is circumstantial, particularly if you may put your home on the market in the near future. If you add a half bathroom but still lack a primary suite, you may be disappointed by how your home is received by potential buyers. However, if the goal of remodeling your home is for your own lifestyle and comfort, then the potential selling price may be low on the priority list.
With that in mind, the numbers referenced in this article are reported from the Remodeling 2022 Cost vs Value Report for the Pittsburgh area and are seen as stand-alone additions and remodeling projects without the use of context for what the rest of your home features.
In the 2022 Cost vs Value Report, the authors note that buyers are placing a higher value on exterior additions and improvements–essentially, outdoor life and curb appeal. Here, we're going to consider what luxury home improvements are popular with current homeowners as well.
What Improvements Add the Most Value to a House?
Replacing your garage door, adding stone veneer, and updating your windows all rank very high in ROI in the Cost vs Value Report. However, we've ranked the most popular and valuable additions and remodeled spaces across both potential buyers and luxury homeowners, starting with outdoor spaces.
Lavish Outdoor Kitchens & Living Spaces
Adding outdoor living space to your home can vary from something as simplistic as a composite wood deck to an entirely self-sufficient kitchen with a lounging area and an at-home bar. Does an outdoor kitchen add value to a home? It most definitely does, earning an ROI of between 60% to 80%.
The Cost vs Value Report states that the addition of a simple 16 x 20-foot wooden deck with planters and benches can have an ROI of almost 70%. Of course, if you're looking to really enjoy your outdoor space, entertain friends and family, and create a space that's comfortable during different seasons, you won't stop there.
Outdoor Kitchen Ideas
Brick pizza oven
Built-in smoker
At-home bar, with ice-maker, wine fridge, storage, and seating
Outdoor Living Space Ideas
Covered porch with a stone veneer fireplace
Spacious dining area
Built-in fire pit
Surround sound for music and TVs for movie nights and games
Backyard Patio Ideas
Sunken patio with seating and a fire pit
Custom teak pergola
Lighted path with privacy landscaping, like bamboo
Double hanging swings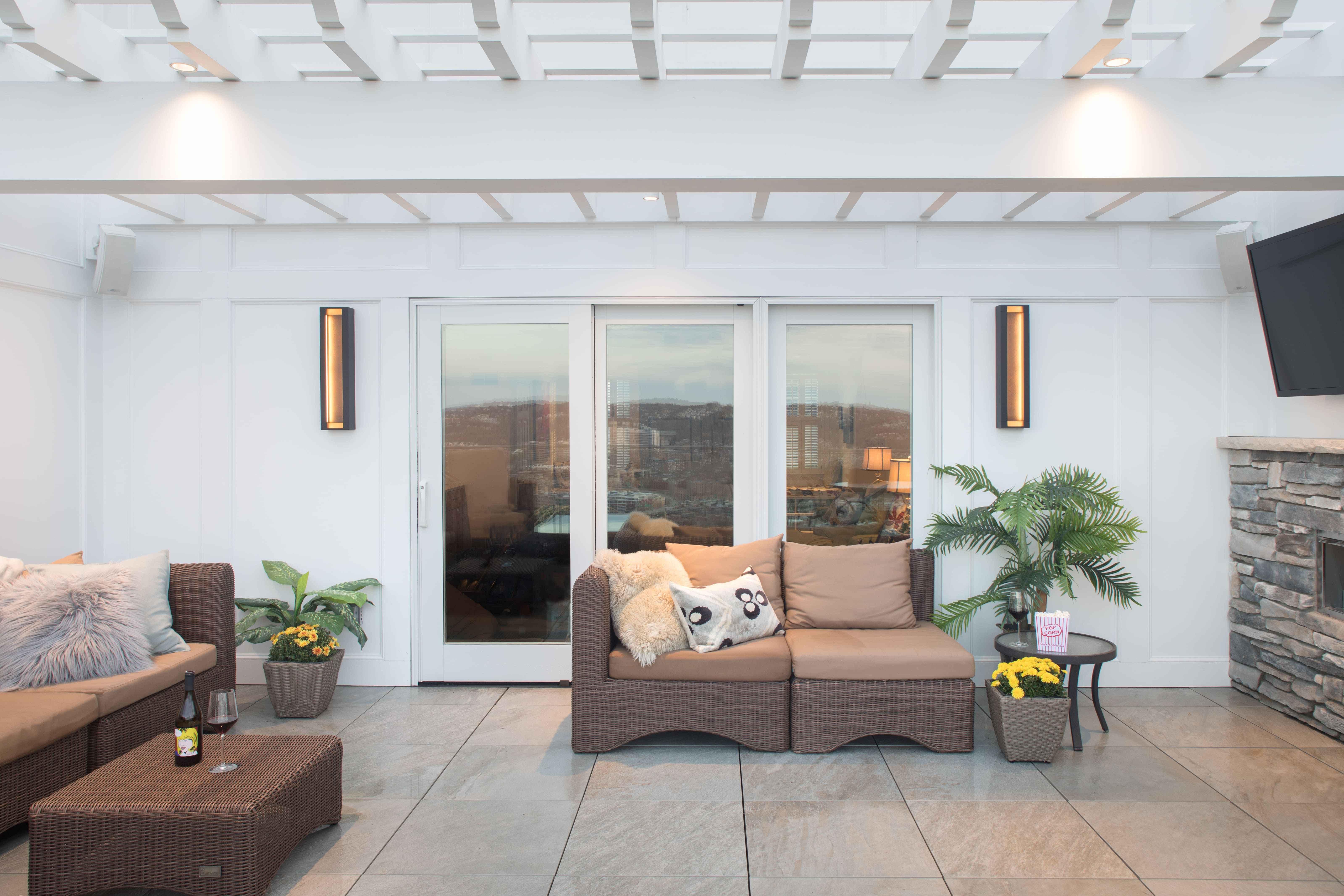 A Luxury Kitchen Remodel & Expansion
Kitchens have become more of a hub of activity than ever before, serving as not only a place to prepare meals but also entertain, share conversations, complete homework, and take virtual meetings. It's also why we're seeing a resurgence of the butler's pantry–offering more storage and function to free up more space in the kitchen.
Remodeling your kitchen could include replacing your cabinetry, flooring, countertops, lighting, and fixtures, which would gain an ROI of 73% in Pittsburgh. If you're interested in expanding your kitchen's footprint, incorporating more custom features, and adjusting the layout, your ROI will fall around 58%.
Your luxury Pittsburgh kitchen remodel will garner a lower ROI due to higher-end features being equated to more personalization, but you will find so much more enjoyment than settling for what the typical buyer might see as valuable.
Kitchen Remodeling Ideas
Stone or butcher block countertops
Double kitchen island
High-end or commercial-grade smart appliances
Experiment with color; use a trending color on the lower cabinets and a neutral on the uppers
Butler's pantry
Marble slab backsplash
Coffee bar
Entertainment features, like a bread warmer, ice-maker, and built-in espresso maker
Bathroom Remodel Or Addition
Adding a bathroom to your home usually comes about due to necessity. Whether your family is expanding or you'd like to add a half bathroom just for guests, a bathroom addition or remodel ROI in Pittsburgh will be around 50%. Create a jewel box half bathroom that's small in size but packed with luxury or a full bathroom with a curbless shower and a freestanding tub. Either way, your family and guests will appreciate the additional space and privacy.
Bathroom Remodel and Addition Ideas
Patterned wallpaper in smaller bathrooms or above wainscoting in large bathrooms
Radiant heated floors
Steam shower with body sprayers
Custom cabinetry
Skylight
Natural stone vanity top
A large jetted freestanding tub
Separate commode closet in shared bathrooms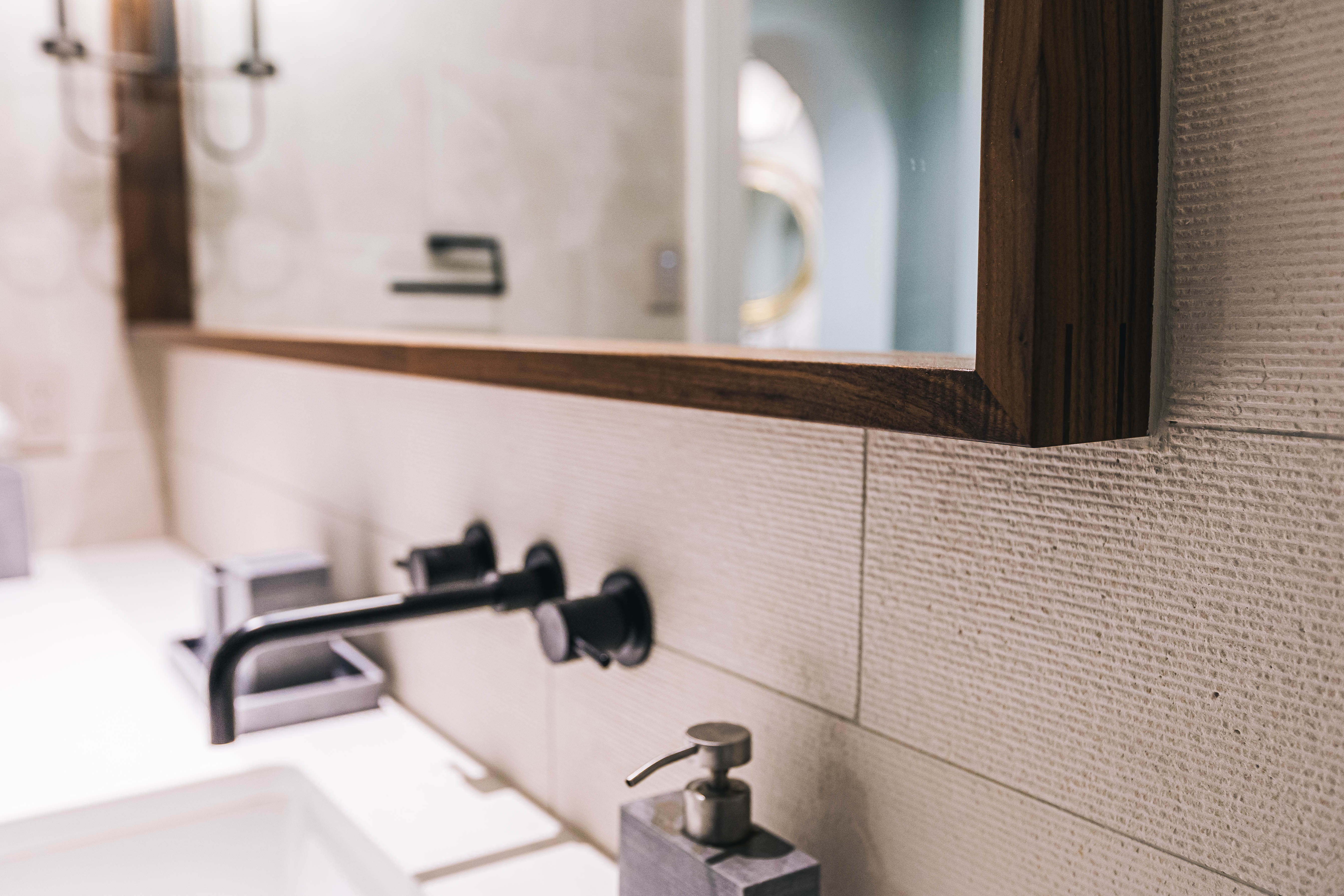 Finishing Your Basement
The reported ROI for finished basements varies quite a bit because finished basements tend to vary just as much. However, on average, a finished basement will yield an ROI of about 70%. At its most basic, a finished basement will be outfitted to be used as storage, with walls, a floor, electricity, and a ceiling.
At its most lavish, a basement can become your refuge for entertainment or a guest suite. If your finished-basement goals include spending time in the space, a bathroom and a kitchenette are considered common basic needs, so be sure to make them part of your design.
Finished Basement Remodel Ideas
Complete guest suite with a bedroom, full bathroom, kitchenette, and living area
At-home bar with a wine fridge, ice maker, custom lighting, bar seating, lounge area, surround sound for music, and TVs for the game
Gaming room, with plenty of wireless capacity, seating, multiple TVs, and a kitchenette for snacks
Art studio, with easy-to-clean floors and wall finishes and studio-grade ventilation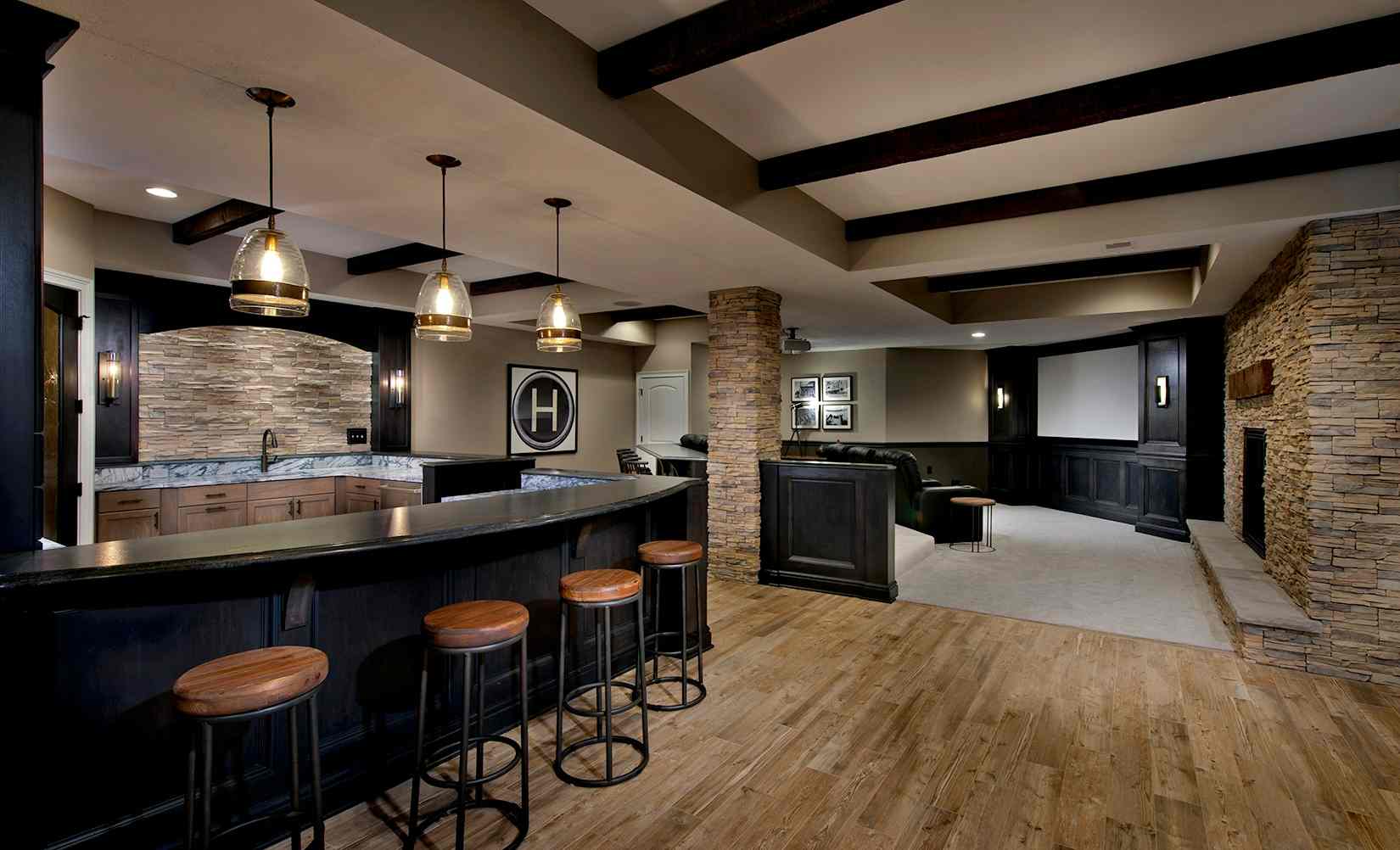 Create a Primary Suite Oasis
Older homes weren't typically built with a primary suite, making them a standard starting point for many homeowners with older homes. You might be starting with enough square footage for your bedroom and walk-in closet but still lack a private bathroom. Perhaps you're starting from scratch.
Adding a primary bedroom to your Pittsburgh home will yield an ROI of 44% to 54%, depending on the amenities and features you choose. Just as with a kitchen remodel, more high-end primary suite additions will fetch a lower ROI because they tend to become more personalized. Again, just think of how much you'll enjoy a space that's made just for you.
Primary Suite Addition and Remodel Ideas
Sitting area with fireplace
Wet bar
Dressing room with washer and dryer
Custom cabinetry with slide-out shelving and outlets in drawers
Backlit mirrors and sconces on dimmers
A large jetted freestanding tub
Steam shower with body sprayers
Custom vanity in a trending color or natural wood
Two separate commode closets
Radiant heated floors
Smart features, like a programmable shower, smart mirror, and built-in Bluetooth speakers
What Luxury Home Improvements Are Buyers Seeking?
Your Pittsburgh remodel or addition is likely prompted by one of two reasons: your home is simply due for an update, or you're thinking about putting your home on the market. If the latter is the top priority, then you'll want to include improvements that the Cost vs Value Report lists as the most desirable, but also think about what the luxury home buyer will desire in a home. Incorporating a mix of simple updates, like new windows and siding, and luxury additions, like a primary suite, will entice high-end buyers to make an offer.
If your Pittsburgh home improvement goals are driven by you and your family's lifestyle and comfort, indulge in luxury home improvements that will give your home a fresh start and bring you joy.
Master Remodelers is the premier design-build remodeler in Pittsburgh that focuses on craftsmanship, impeccable design, and customer service. Along with our own in-house architectural designer, your luxury home remodel couldn't be in better hands. Contact Master Remodelers to schedule a consultation to discuss your design goals.