Kitchen remodels are certainly exciting and the result can be a stunning and more functional space. There are plenty of aspects of a kitchen remodel that might go unnoticed until there's a problem. Before you dive into the design phase of your Pittsburgh kitchen remodeling plans, take some time to explore these tips for getting the most out of your time and budget.
1. Storage: You'll Need More Than You Think
Storage options are seemingly endless and most tend to underestimate how much a kitchen will really need. Storage options are also getting more and more specialized, which can get a little overwhelming when all of the options are placed in front of you. Like with any remodel of any room, first consider how you will use the space and what appliances or tools will you be using. Don't forget that you and your family will grow in this space and your use will change, so be sure to leave some wiggle room for changing storage needs as well. Your remodeler or designer will help you decide on what storage options you should consider for now and the future.
2. Layout: Explore Your Options
Make the layout work for you by thinking ahead about how you will use your kitchen. As you work with your designer, ask to see multiple versions of the layout and really envision moving through the space. Where are the exit points? How many people will likely be using the kitchen at one time? Perhaps your kitchen should include an additional sink on the opposite end to accommodate for more activities happening at once.
Whether you're a seasoned home chef, big on entertainment, or constantly experimenting with new gadgets and recipes, you'll want the layout of your kitchen to be custom designed to your needs rather than a one-size-fits-all standard layout. Specialized zones, like a coffee bar, a baking station, a butler's pantry, and more may all be worthwhile ideas to explore in the design phase of your remodel.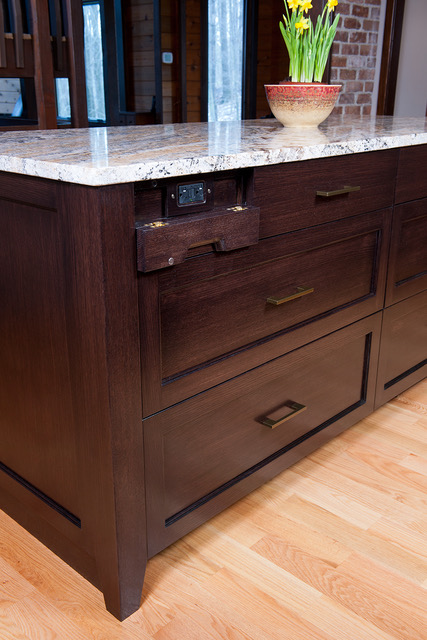 3. Outlets: More is More
The placement and number of outlets in a kitchen may seem like a small detail, but too few or awkwardly placed outlets will become a daily frustration. As you're deciding the layout of your kitchen you'll also want to think ahead about where you are most likely to use smaller appliances that require an outlet. Remember that as time goes on, the placement of smaller appliances or where you prefer to do food prep, for example, will change.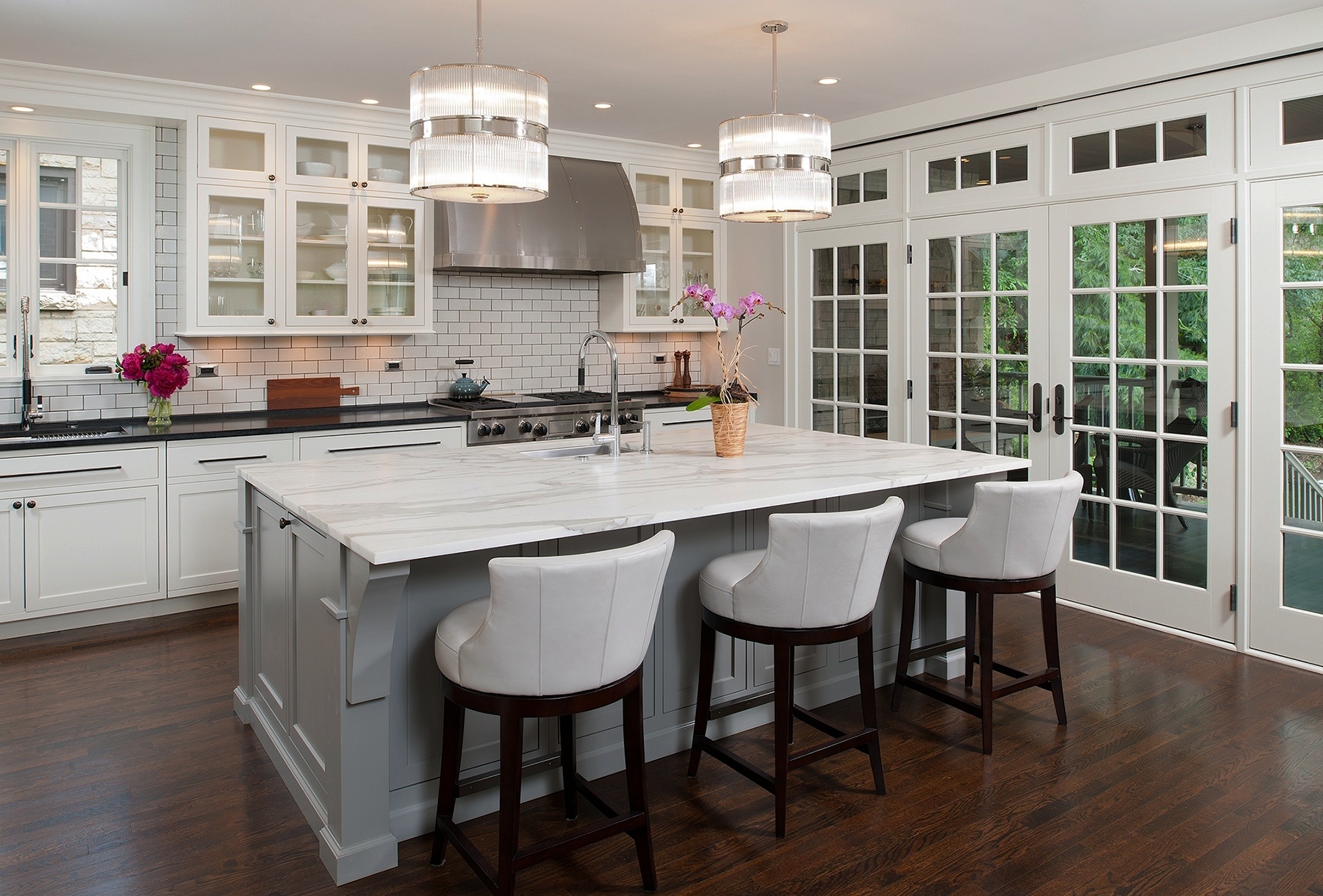 4. Seating: Go for the Over-Sized Island
The kitchen is a favorite gathering space for everyone. People just love to linger in the kitchen, especially around the island. Be sure to tell your designer that you'd like an island large enough to seat several guests and even perhaps to perform as the serving place for holiday buffet-style meals. A large island also offers more storage space, place for an additional sink, or a place for warming drawers, like the high-end drawers made by Miele or Wolf.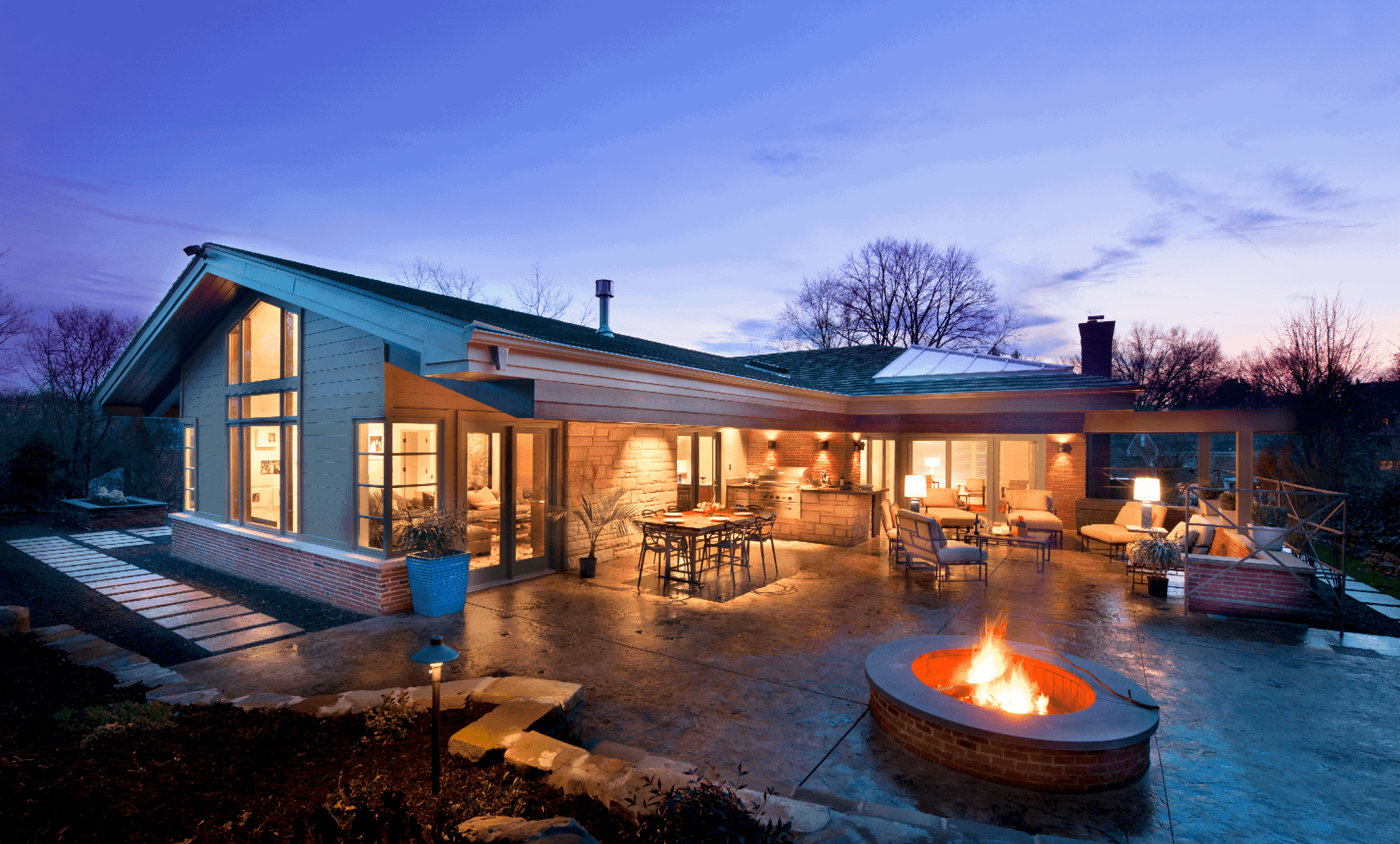 5. Lighting: Be Strategic
The kitchen is the hardest working room in the house as well as potentially the most dangerous. Poor lighting can increase the possibility for burns, cuts, and spills. Work with your designer to determine where and what kind of light is needed. Common places, like above the sink and island are obvious, but also consider slightly less common but very useful places. For example, under-cabinet lighting for spots that tend to be in shadow or lighting behind filtered glass-faced cabinet doors as an attractive nighttime lighting solution. If you'd like to create cohesion from your kitchen to your dining room, lighting designers, like Hubbardton Forge, offer collections for many different styles and applications.
6. Space: Expanding the Footprint
Not every kitchen remodel includes a footprint expansion. If you have design goals that include adding appliances or storage within the same square footage you're starting with, it's likely time to give up some square footage from an adjacent space. As with exploring many possible layouts, explore moving around a couple of walls, expanding the exterior wall, or opening up the space to the living room.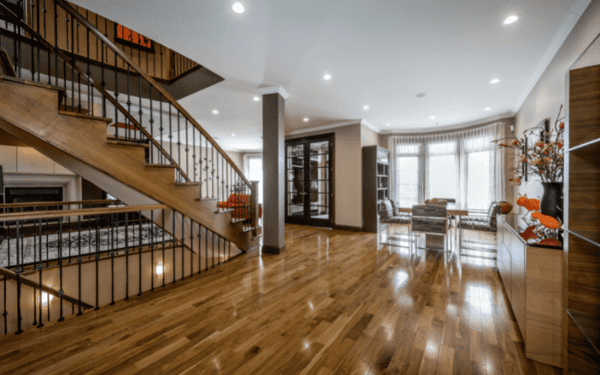 7. High tech
Every appliance seems to be available in a high-tech form nowadays, ranging from a few added conveniences to all the bells and whistles. Find the right amount of tech for your needs then invest in the appliance just beyond that. Chances are, you'll get what you know you'll find useful and be grateful for the extra features you didn't know you needed. If you're not quite sure where to start or what is even available, the Bosch Kitchen Planning tool, found on their website, is incredibly helpful.
Technology in the kitchen doesn't stop at appliances. A sound system in the kitchen is always a great idea whether you're cooking solo for a relaxed night in, or entertaining friends and family buffet-style.
8. Outdoor Kitchen: Think Outside the Grill
The most common place to start when designing or planning for an outdoor kitchen is the grill, a sink, and some storage. What else can the outdoor kitchen do? So much more! Consider how you'll use the space and add the proper equipment from there.
Plan to sip wine under the stars or host game nights? Include a wine fridge and a full bar complete with a dishwasher, space for barstools, and an ice well. Perhaps family nights and birthday parties are more common for your lifestyle. Have a brick pizza oven and an extra-large seating area incorporated into your design.
As the sun goes down, your exterior lighting will do the heavy lifting, so be sure to include generous lighting that also provides ample style, such as the lighting options available by The Urban Electric Co. Also, remember that adding tech to your common kitchen appliances applies to outdoor kitchens. Your outdoor fridge should be stylish and highly functional, like the refrigerator and freezer drawers made by True. Regardless of the equipment you include, apply the previous seven tips found in this post to your outdoor kitchen for the best use of your extended space.
Getting Started on Your Pittsburgh Kitchen Remodel
Thinking of every aspect of what goes into your Pittsburgh kitchen remodel and where to start is easier with the right design-build remodeling company. Master Remodelers has the experience, knowledge, and skill to take these and many more tips into consideration for your custom project. Master Remodelers applies decades of expertise to every project and keeps your needs and design goals in the forefront from the very beginning. Contact Master Remodelers to schedule a consultation to start discussing what you would like to get out of your kitchen remodel or more.