After weeks or months of renovations, your new kitchen should be practically perfect, but that's not always the case. Just one or two planning errors can affect the function or appearance of the room for years to come. Avoiding mistakes can be as simple as considering these common problems when you're planning a Pittsburgh kitchen remodel.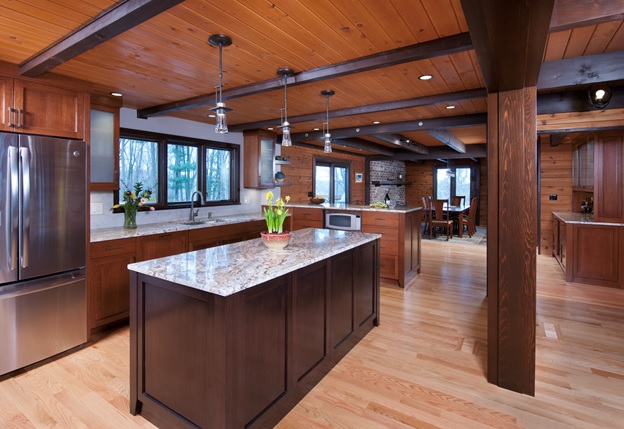 An Inefficient Floor Plan
You're finally getting the chef-quality range you've always wanted. Why not make the range the focal point of the room and show it off in an alcove surrounded by rustic stone? While the choice will definitely add drama to your kitchen, you may regret the decision every time you have to trudge to the other end of the room to empty a pot of steaming hot pasta.
Although you don't have to group your range, sink and refrigerator in the traditional triangle configuration, you will want to place them fairly close to each other. Your new floor plan should offer plenty of room for movement and provide several cooking and preparation spaces.
Insufficient Storage
Marie Kondo isn't the only one who has embraced minimalism. Some homeowners have also incorporated the trend in their new kitchens. It's not unusual to see a few small shelves replacing upper kitchen cabinets while a battered old table serves as an island in photos in home improvement magazines. If you've ever wondered where the homeowners store stand mixers, baking equipment, toasters, pots and pans, juicers, blenders and other kitchen staples, you're not alone.
It's certainly true that many of us have too much stuff, but storage is an important consideration in any kitchen. If you've been dreaming of a minimalist kitchen, your renovator can help you create a space that looks sleek and neat while still including ample storage.
Failing to Consider Your Lifestyle
The way you live should play a large part in the design of your kitchen. If you rarely cook but do heat up restaurant leftovers, why install double ovens? It makes much more sense to upgrade to a bigger refrigerator to hold those leftovers until you're ready to zap them in the microwave.
Before you settle on a final design, consider who uses the kitchen, how much time they spend in the kitchen and what they don't like about your current kitchen. If you enjoy a little company while you cook, it may make sense to tear down a wall and open the kitchen to the family room. Adding a large kitchen island with room for a few stools can facilitate socializing or create a place for the kids to do their homework while you make dinner. On the other hand, a completely separate kitchen may be ideal if you don't like distractions when you cook.
Focusing Too Heavily on Your Budget
Kitchen renovations are definitely expensive. Remodeling's Cost vs. Value 2019 report estimates that Pittsburgh area homeowners will pay $131,237 for upscale kitchen models. Cutting corners may save you a few thousand dollars, but if your compromises affect quality, you may soon regret your choices. Your remodeling contractor can offer solutions that will ensure that your kitchen contains your list of must-have features without sacrificing quality
Are you ready to tackle a kitchen remodel? We'll help you design and build a new space that complements your space and gives you the features and amenities you want. Contact us for information.
Sources:
Remodeling: Cost vs. Value 2019
HGTV: Top 6 Kitchen Layouts